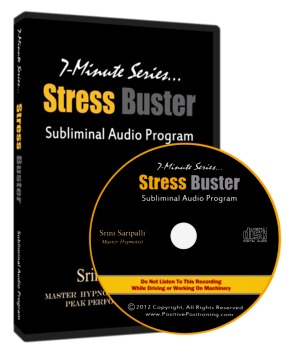 FREE: Eliminate Stress & Start Living a Happy Life.!
7 minute Self Hypnosis Recording that helps you overcome stress & anxiety like none other. Yours Free From renowned Human change expert Srini Saripalli.
Align Your Sub-Conscious Mind To Flight Rather Than Fight.
Start listening 7 minutes a day for a worry free life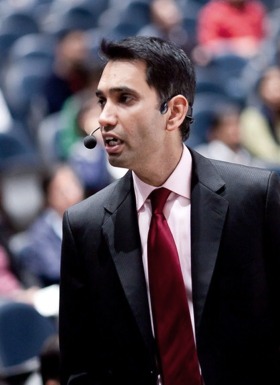 Thank you for visiting PositivePositioning.com
Srini Saripalli
is one of the foremost human change makers and human potential development experts in the world today. Srini uses a compelling combination of Hypnosis and Neuro Conditioning to make powerful & life lasting changes in people almost instantly.
Considered by many as an expert on "Humanistic Psychology" and "Human Behavior", Srini is passionately referred to as "Success Engineer". He is a sought after speaker, teacher and a mentor to many on the subjects of business & personal success.
Srini offers many training programs to individuals and corporations alike. His Radio & TV shows reach about 5 million people in USA and beyond.
Srini has addressed over 1 million people through his seminars, workshops & presentations. He has been featured on ZeeTV USA and many other international media publications. Over 400,000 people listen to Srini's "success talk" on a daily basis across various Radio and TV channels worldwide.
 He divides his time between Seminars/Corporate Events, and consulting audiences/individuals with the secrets of Influence, Personal Development, and Creating Wealth.
Srini lives in Silicon Valley, California with his wife, daughter & son.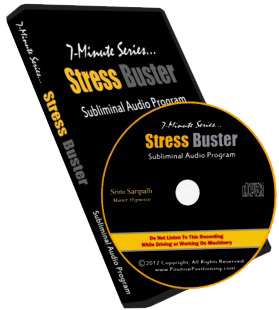 Join 100's of people who are able to beat STRESS
7 minute Self Hypnosis Recording that will help you overcome stress, beat anxiety & feel great.